Blast From The Past: 2005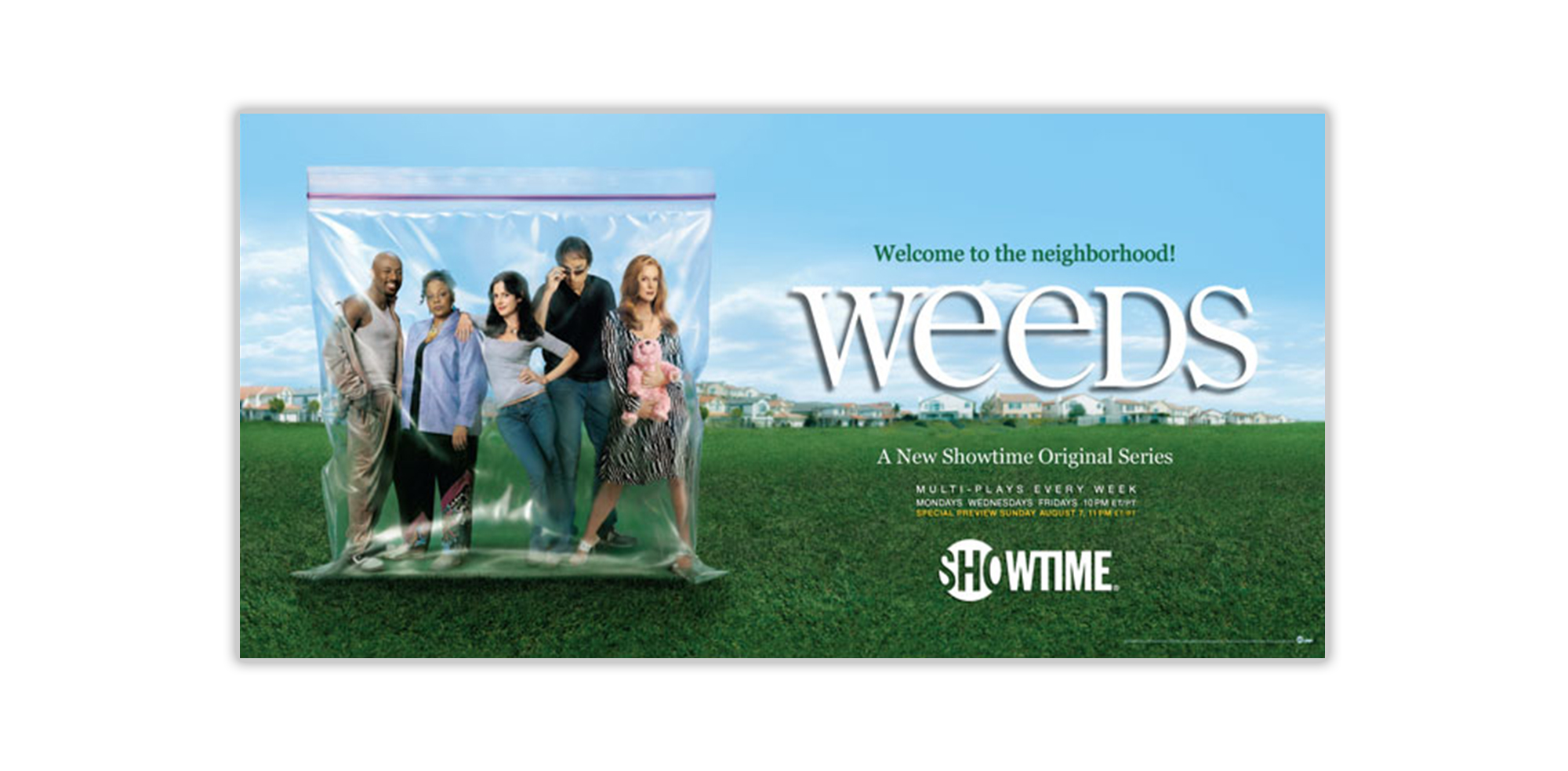 Times Square Weeds Billboard
Seeing your work displayed over Times Square is definitely a career highlight. This billboard was designed for Showtime as part of a suite of marketing materials (3-d standups, bus stop posters and subway ads).
Weeds Window Clings
These two window clings were part of a set of four that were shipped across the nation to cable sales offices to help encourage sales associates to promote Showtime and their original TV programming.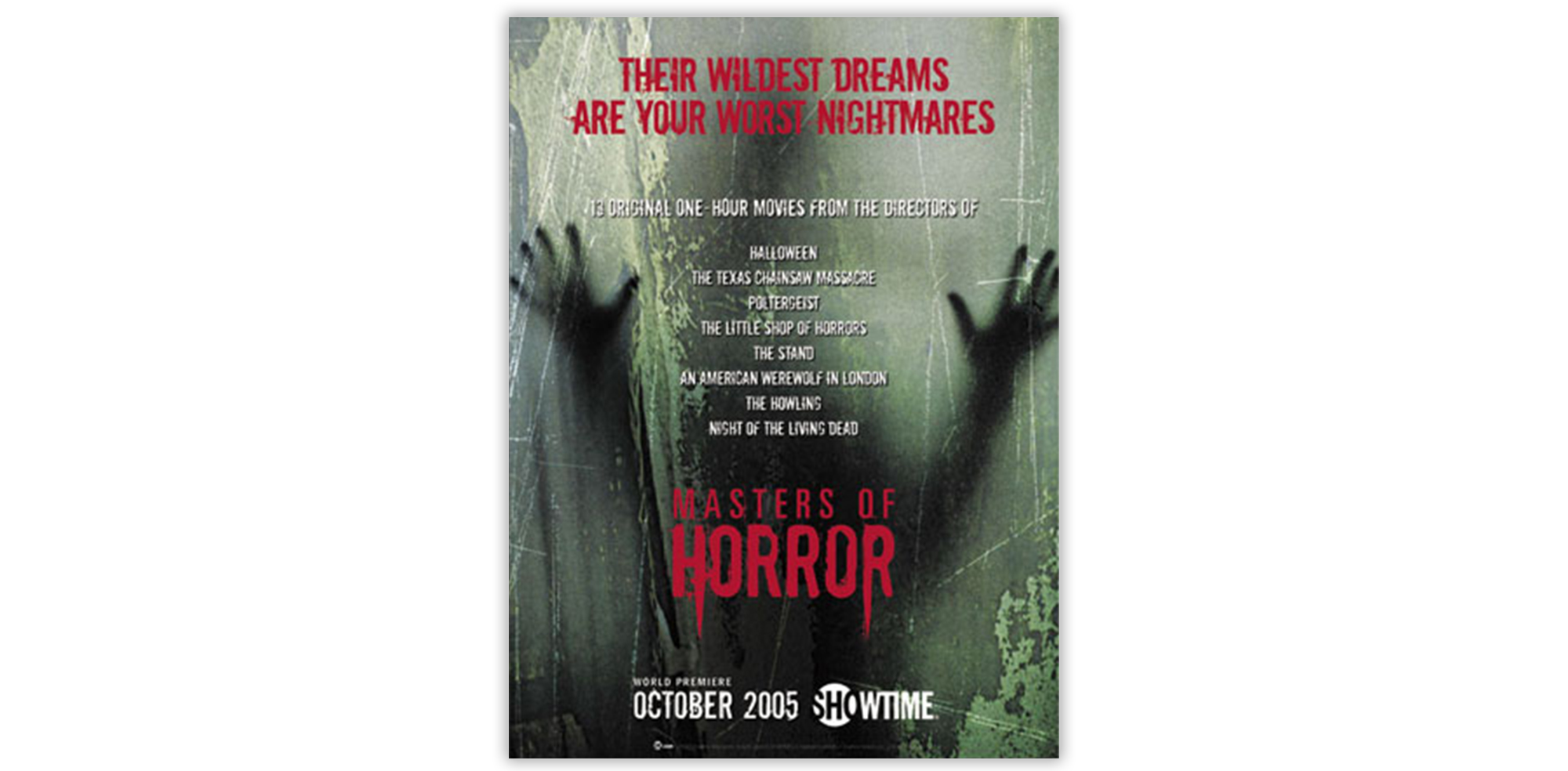 Masters of Horror Poster
Showtime announced their newest show, Masters of Horror, with these teaser posters.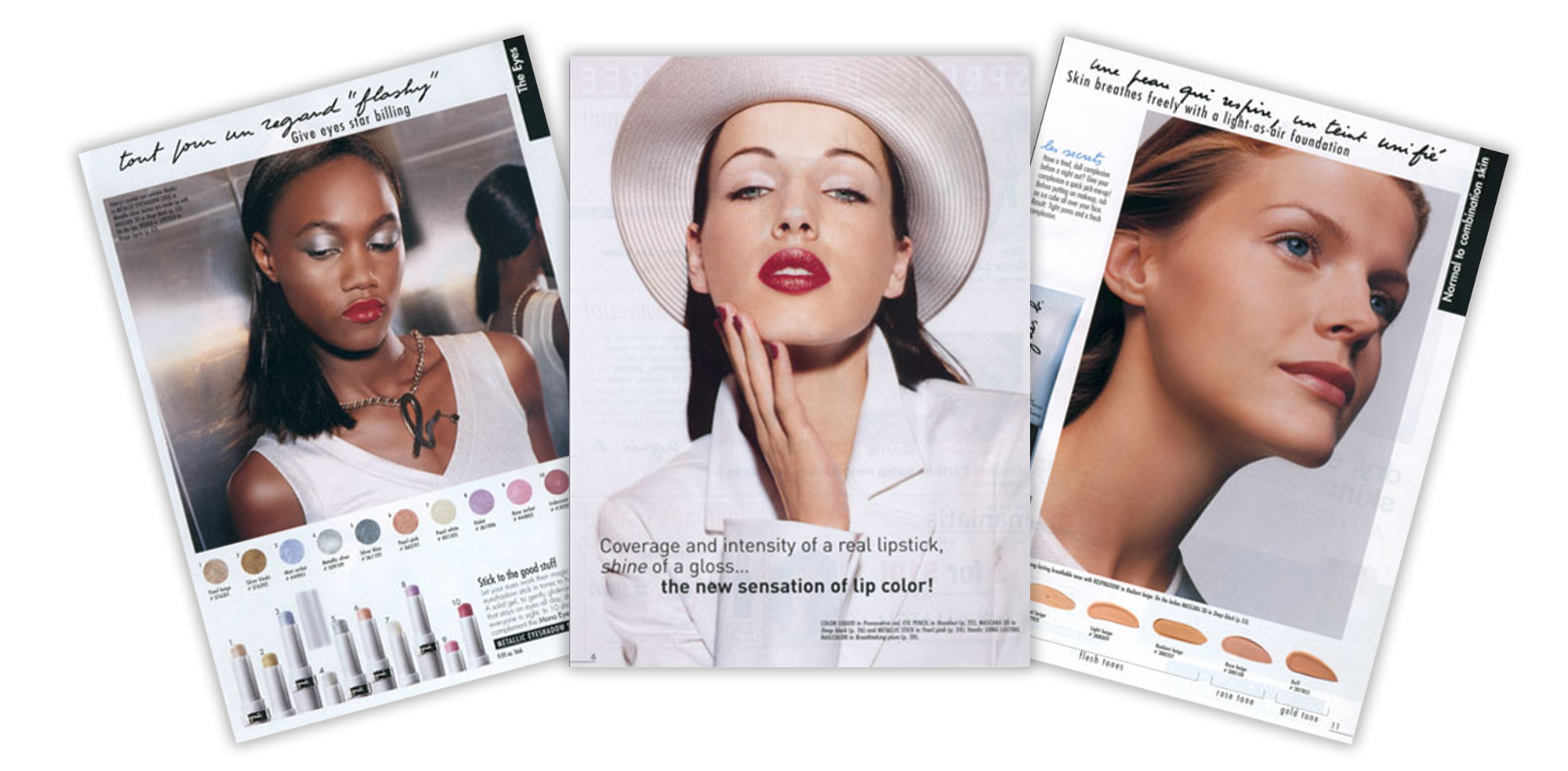 L'Oréal Catalogue Design
MightyDesignStudios created this catalogue of Agnes B. products for the US market.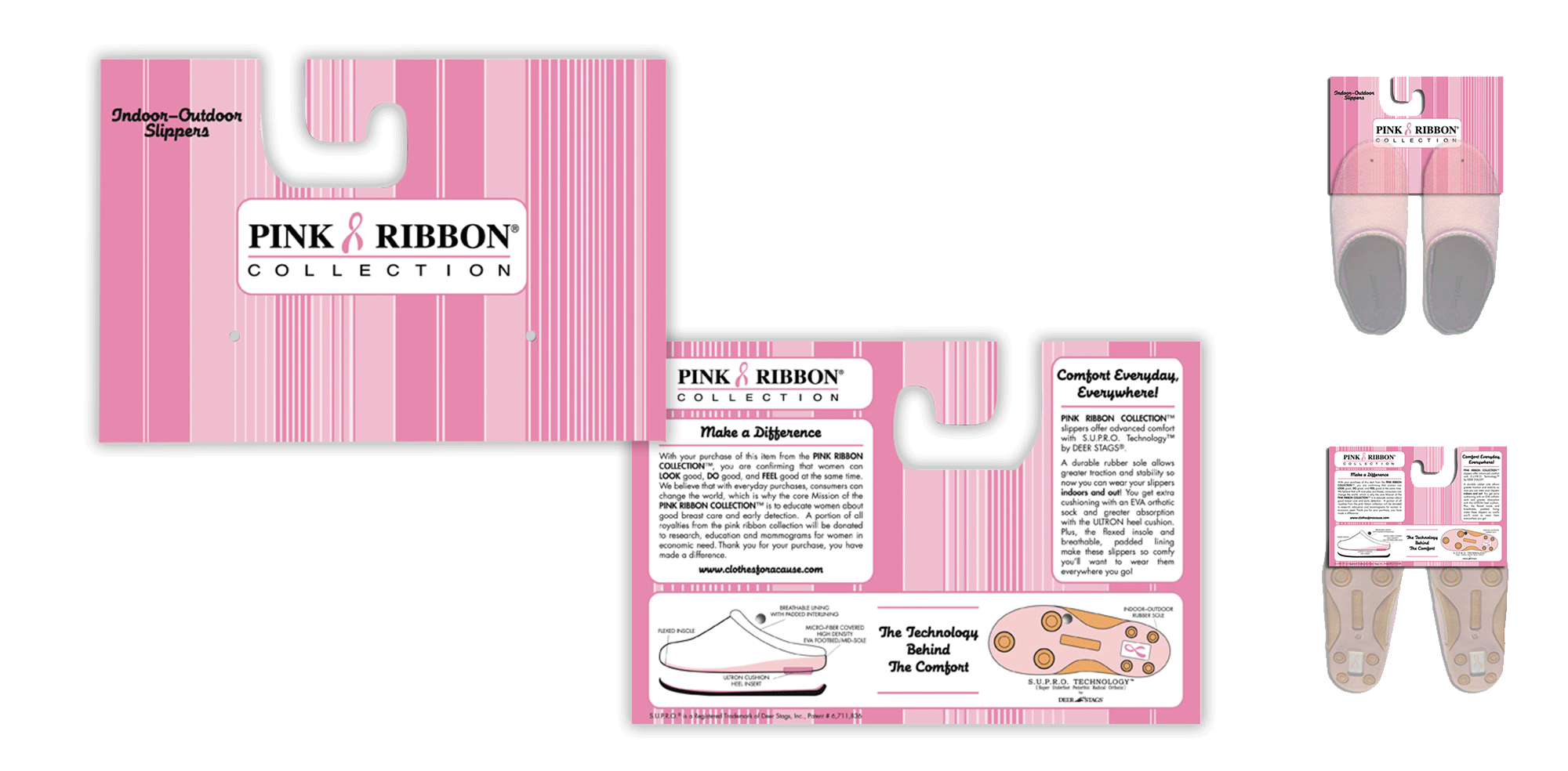 Deer Stags Chipboard Design for TJ Maxx
Deers Stags recruited MightyDesignStudios to design the packaging for their Pink Ribbon brand of shoes sold at TJ Maxx stores nationwide.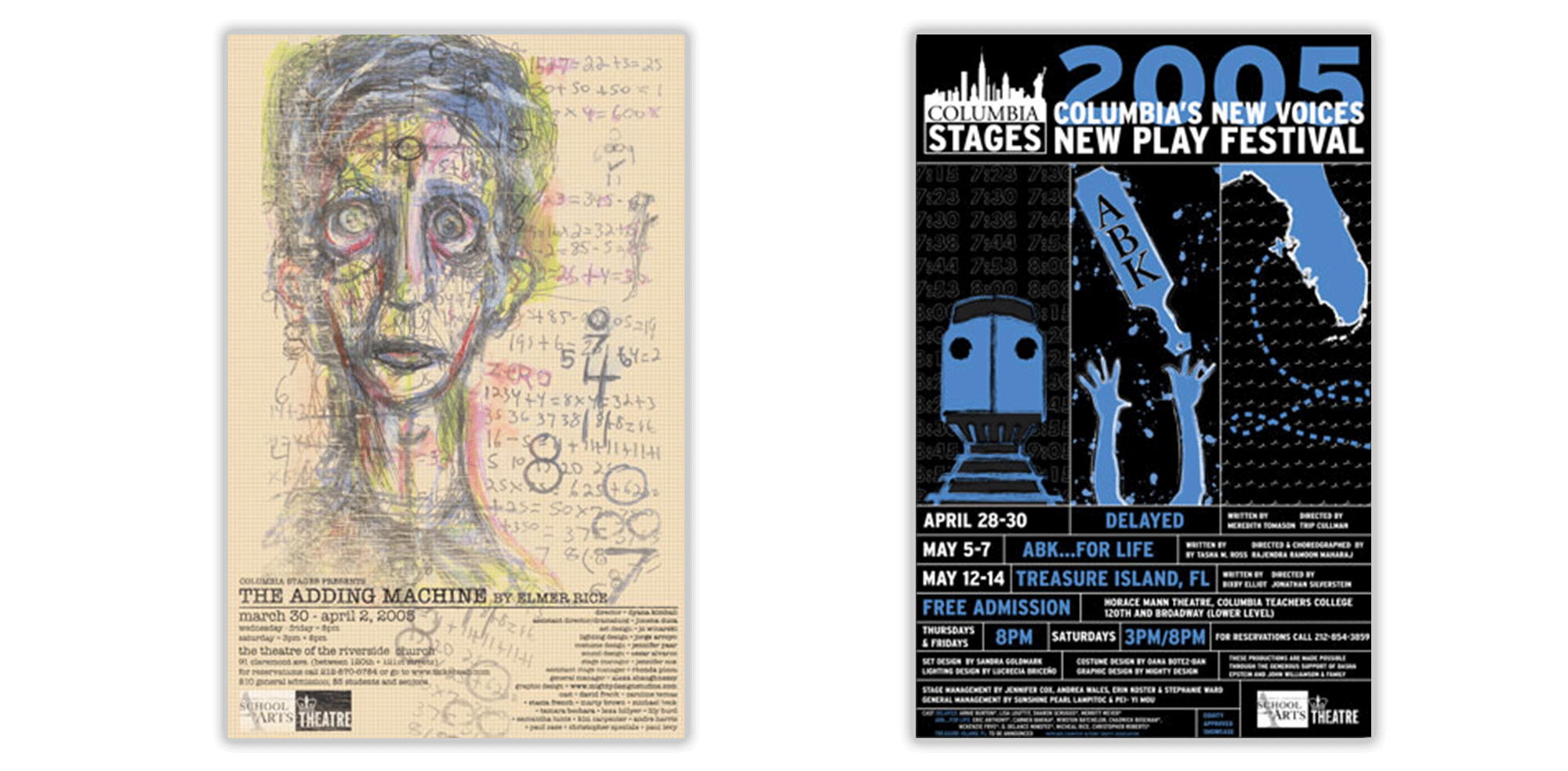 Columbia University Theater Posters
Columbia University's School of the Arts hired MightyDesignStudios to create a season of posters for the performances at their uptown theatre spaces.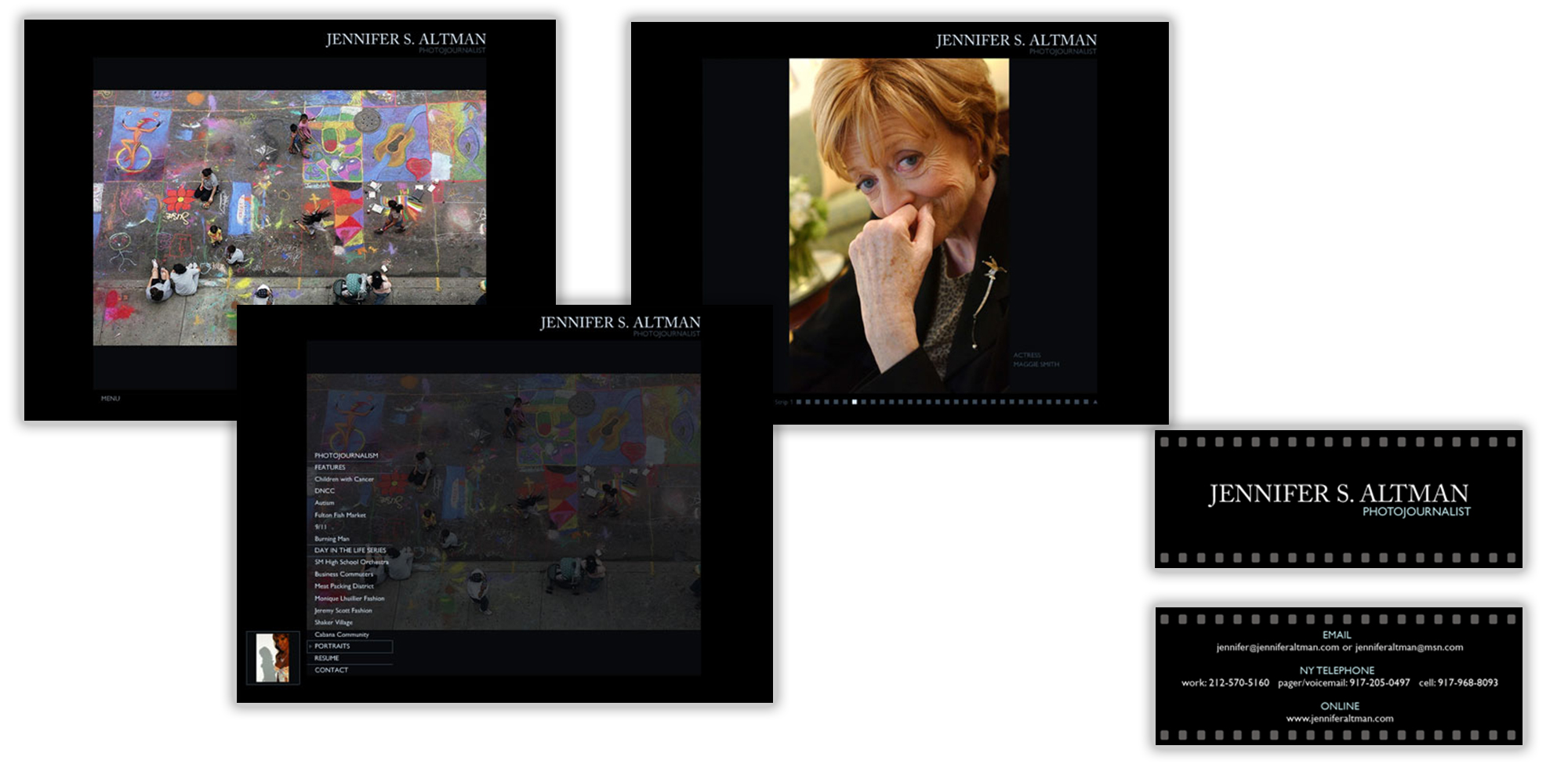 Jennifer Altman Website and Business Card Design
Photojournalist Jennifer Altman wanted a Flash based portfolio site for her stunning work. The simple yet detailed design was extended to a matching business card that played off the idea of a film negative.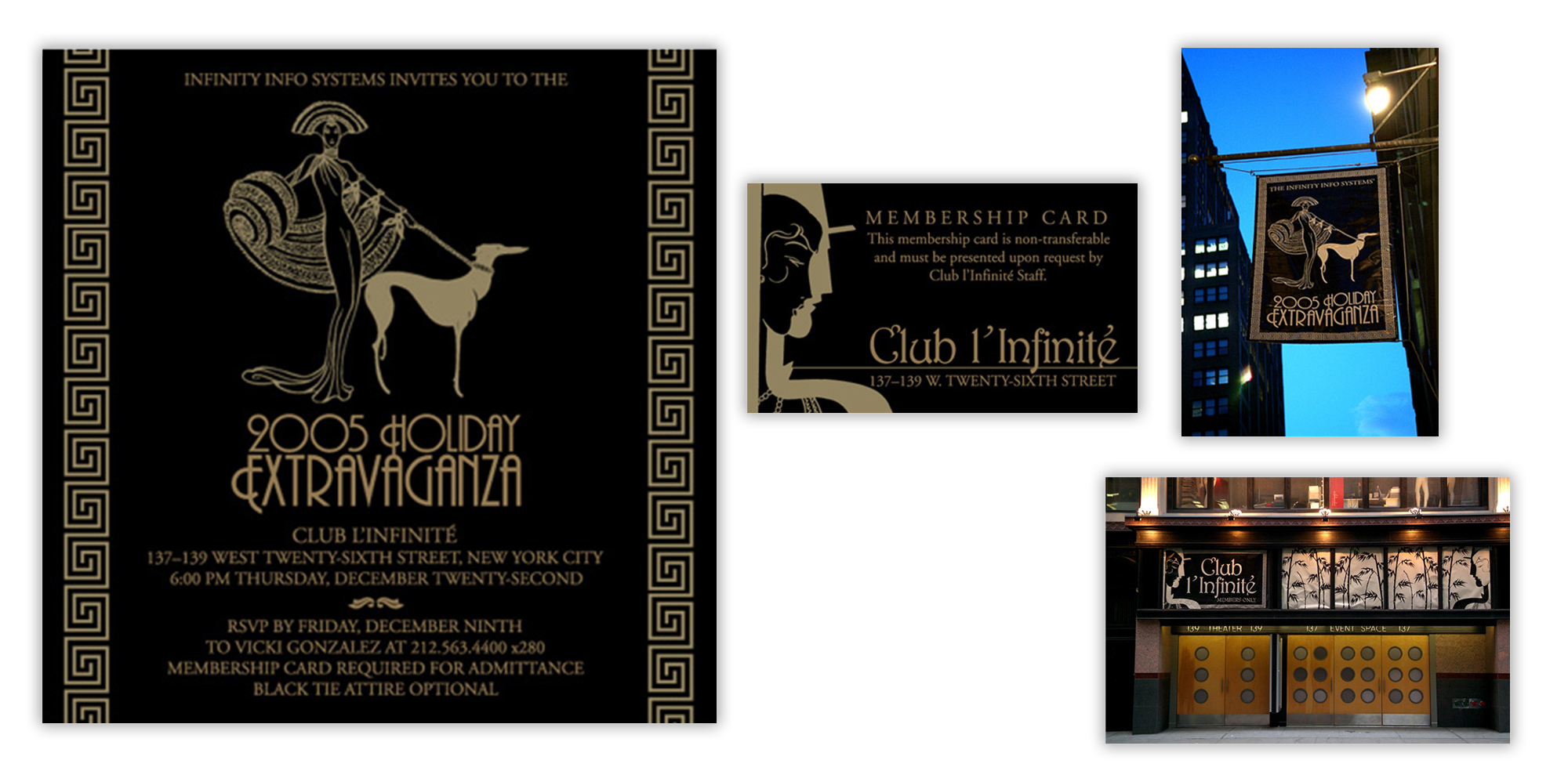 Infinity Info Systems Holiday Party
Infinity had the idea to turn a Manhattan event space into a speakeasy for their annual holiday party. Each invite was accompanied by a membership card that was needed to enter the party.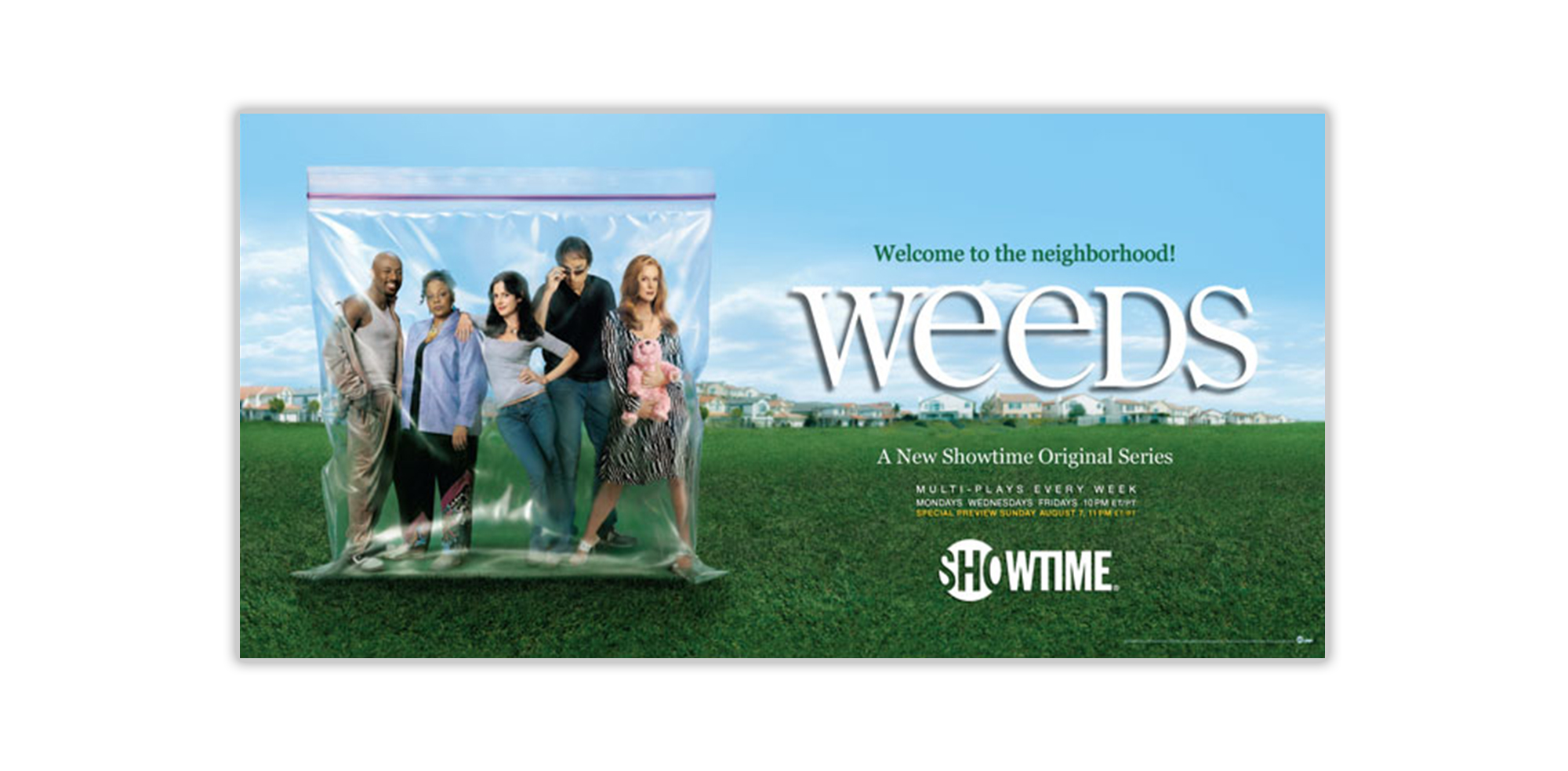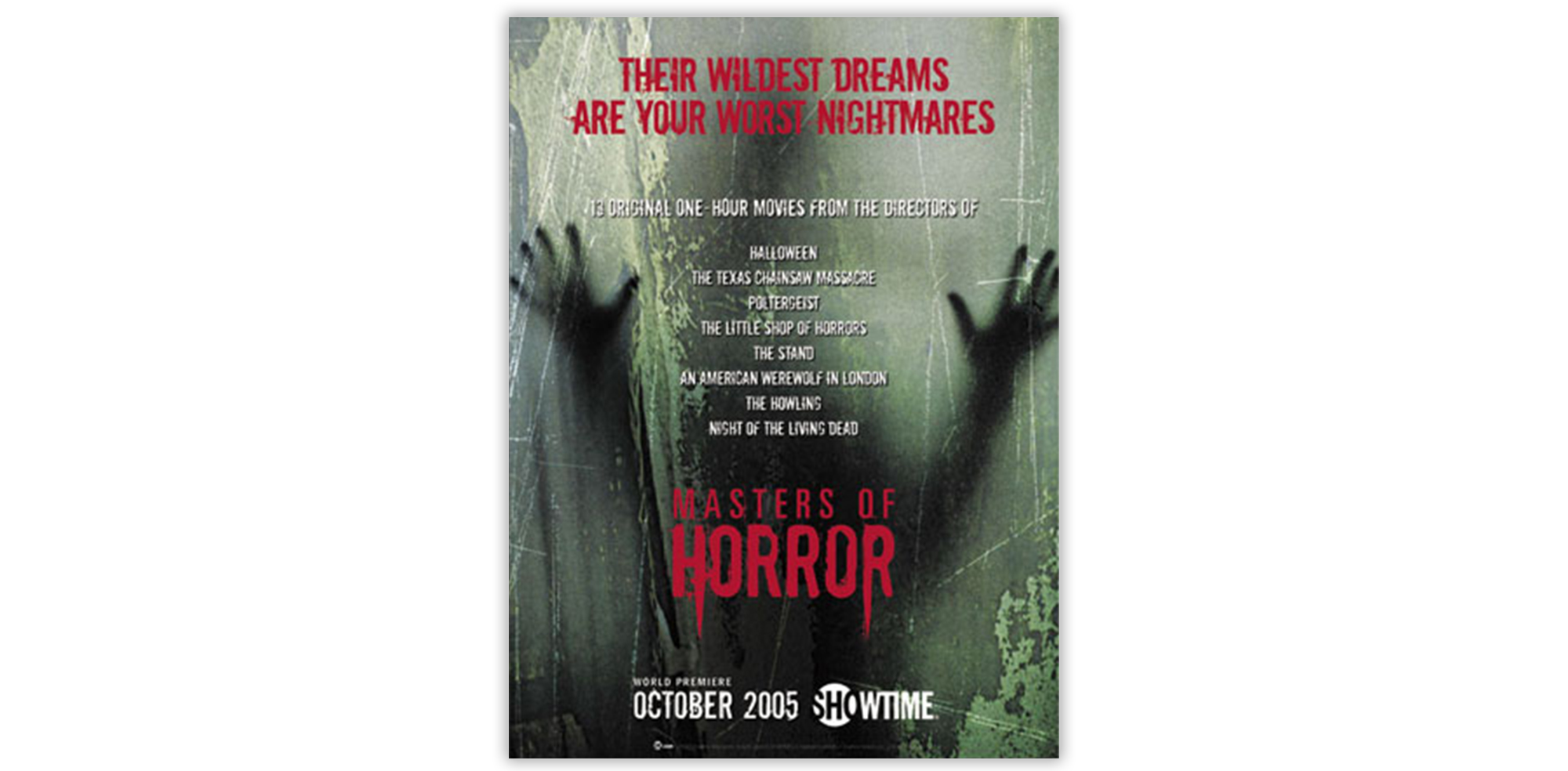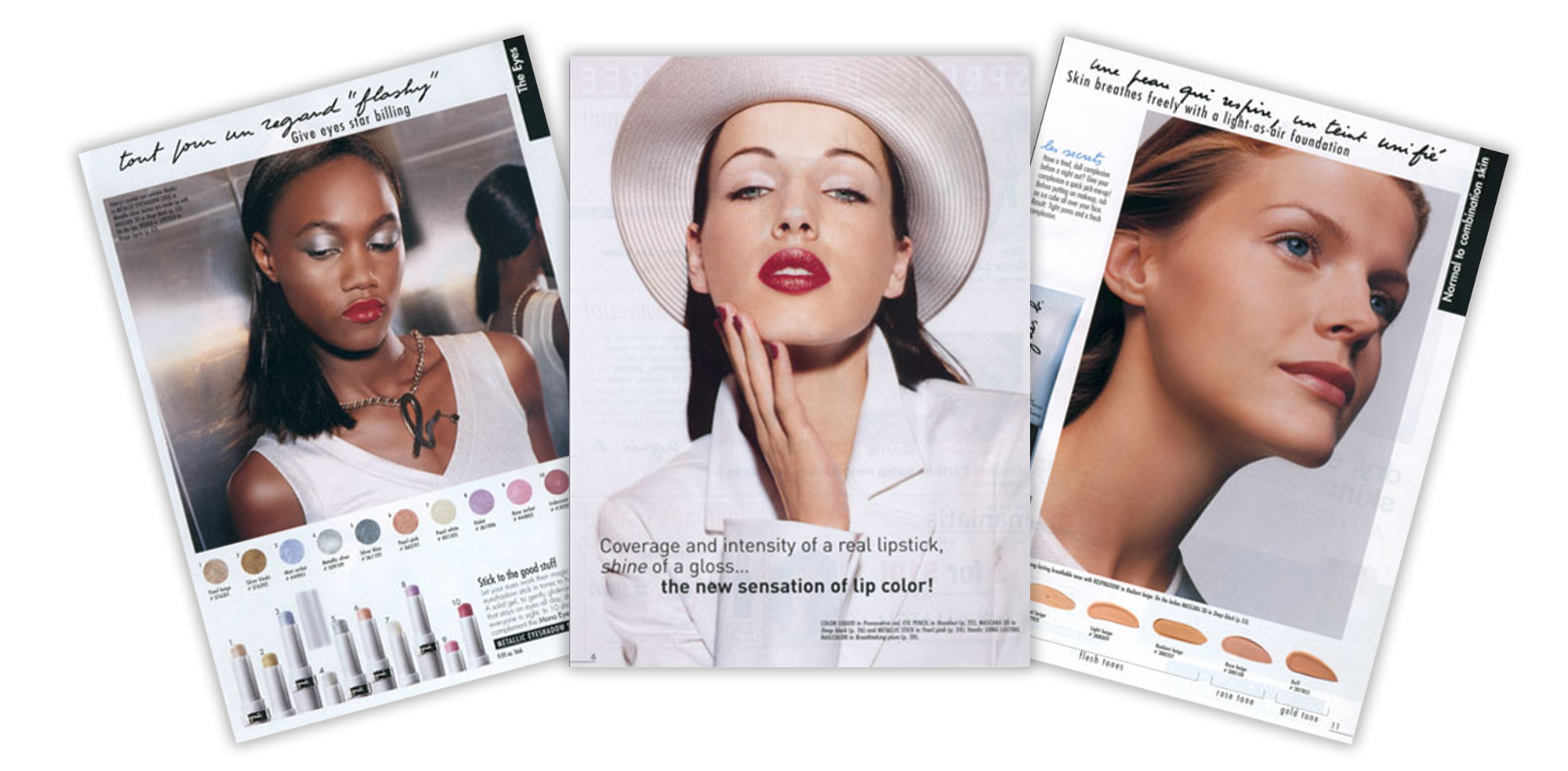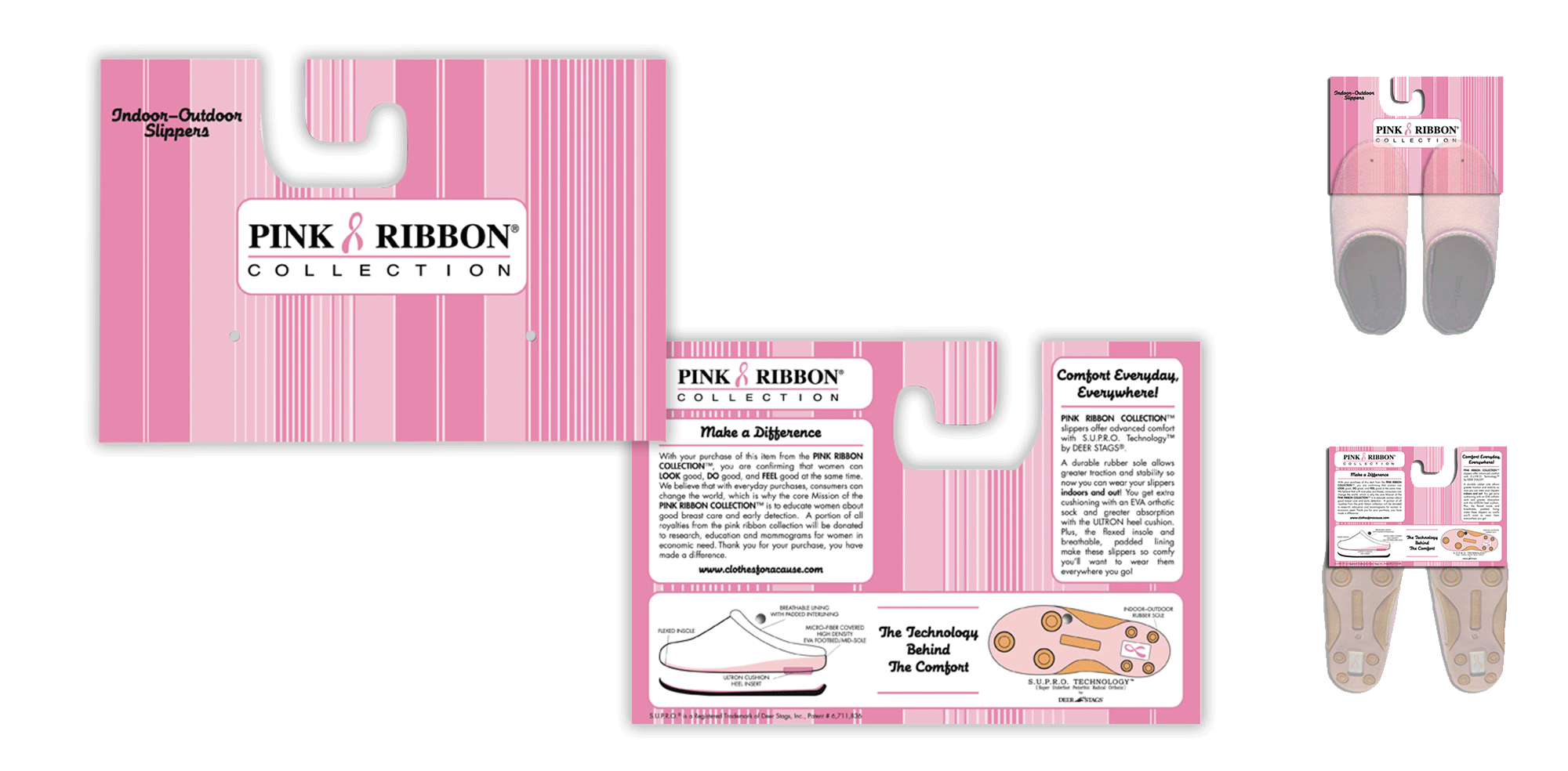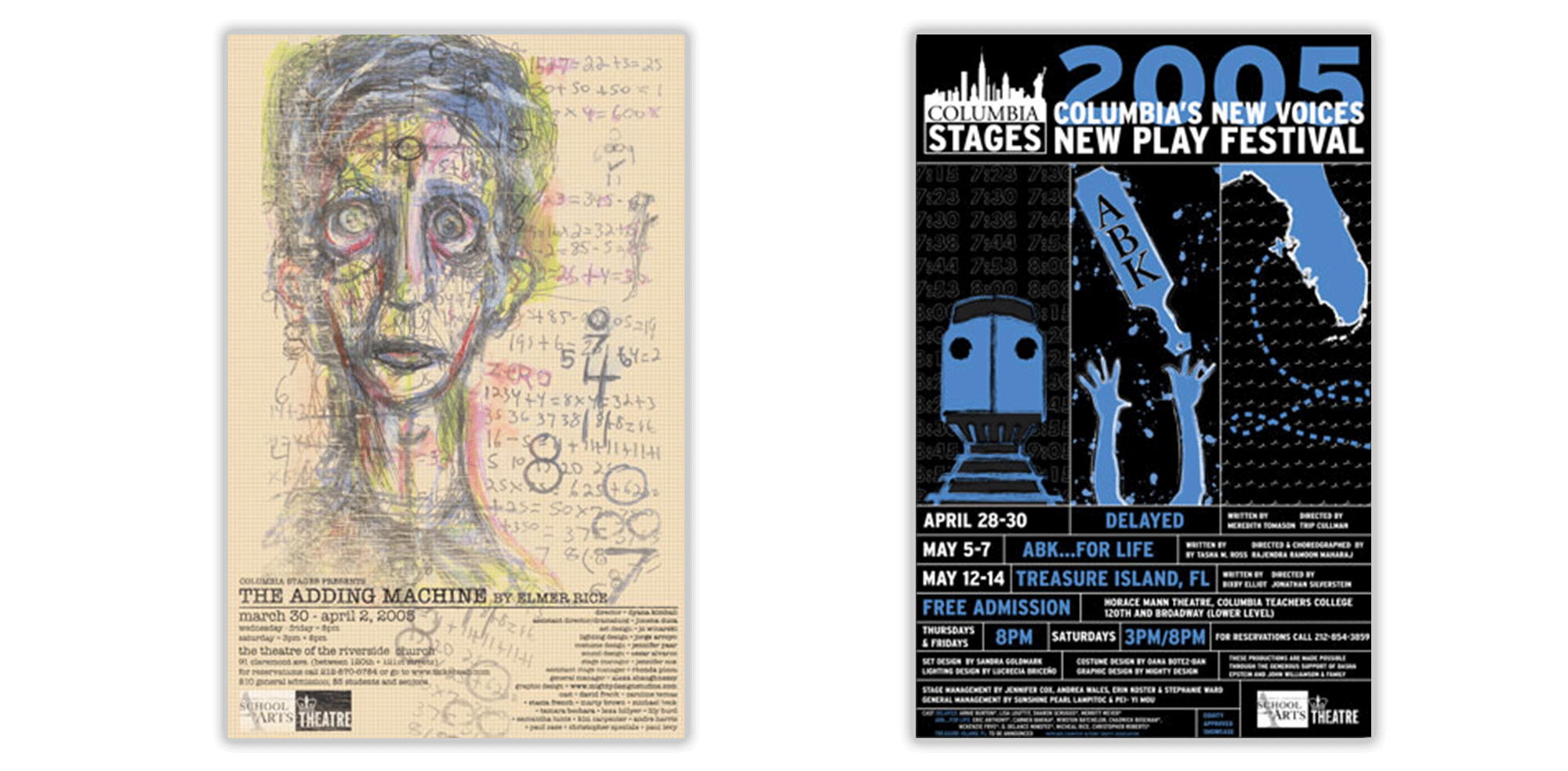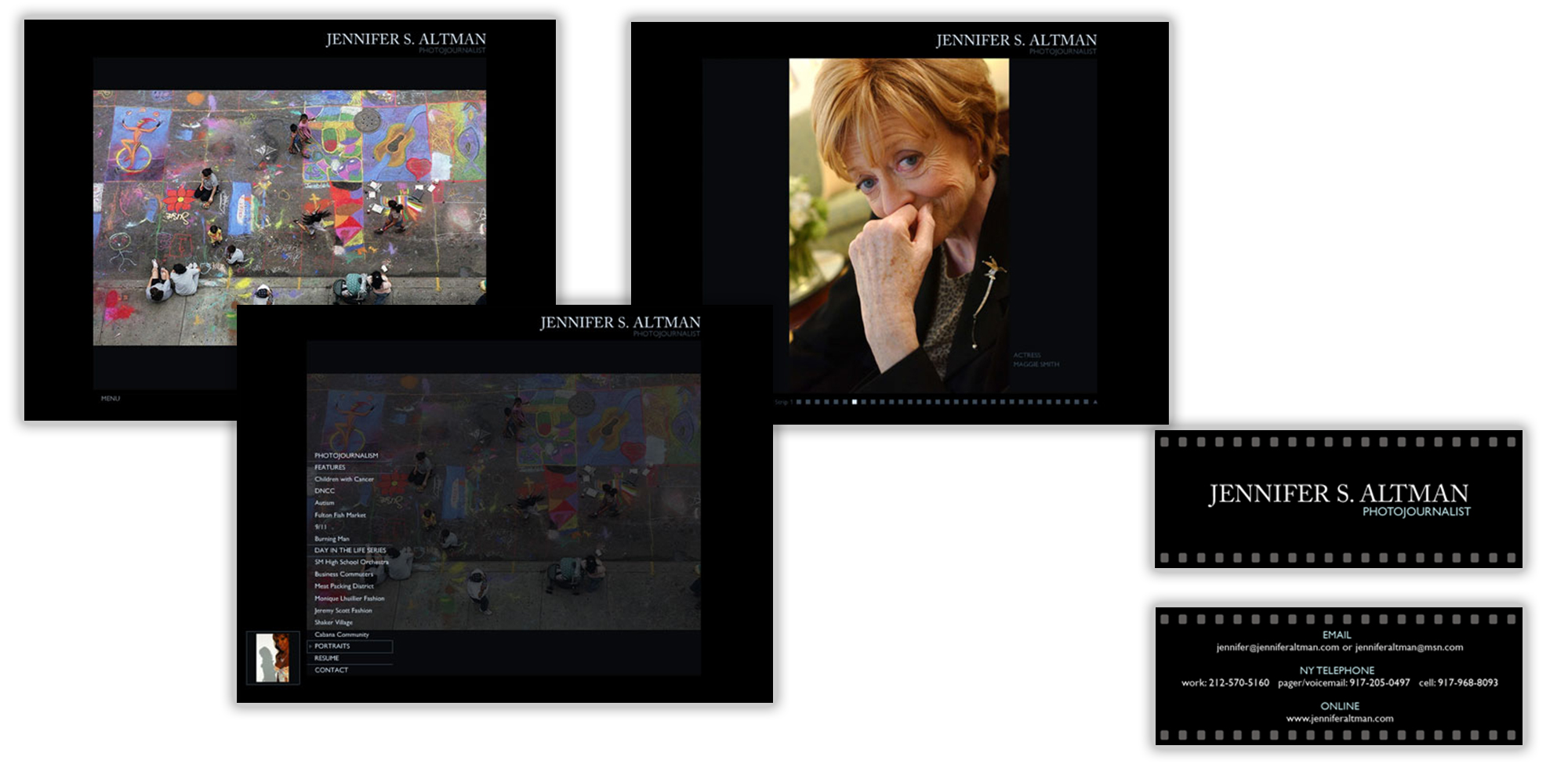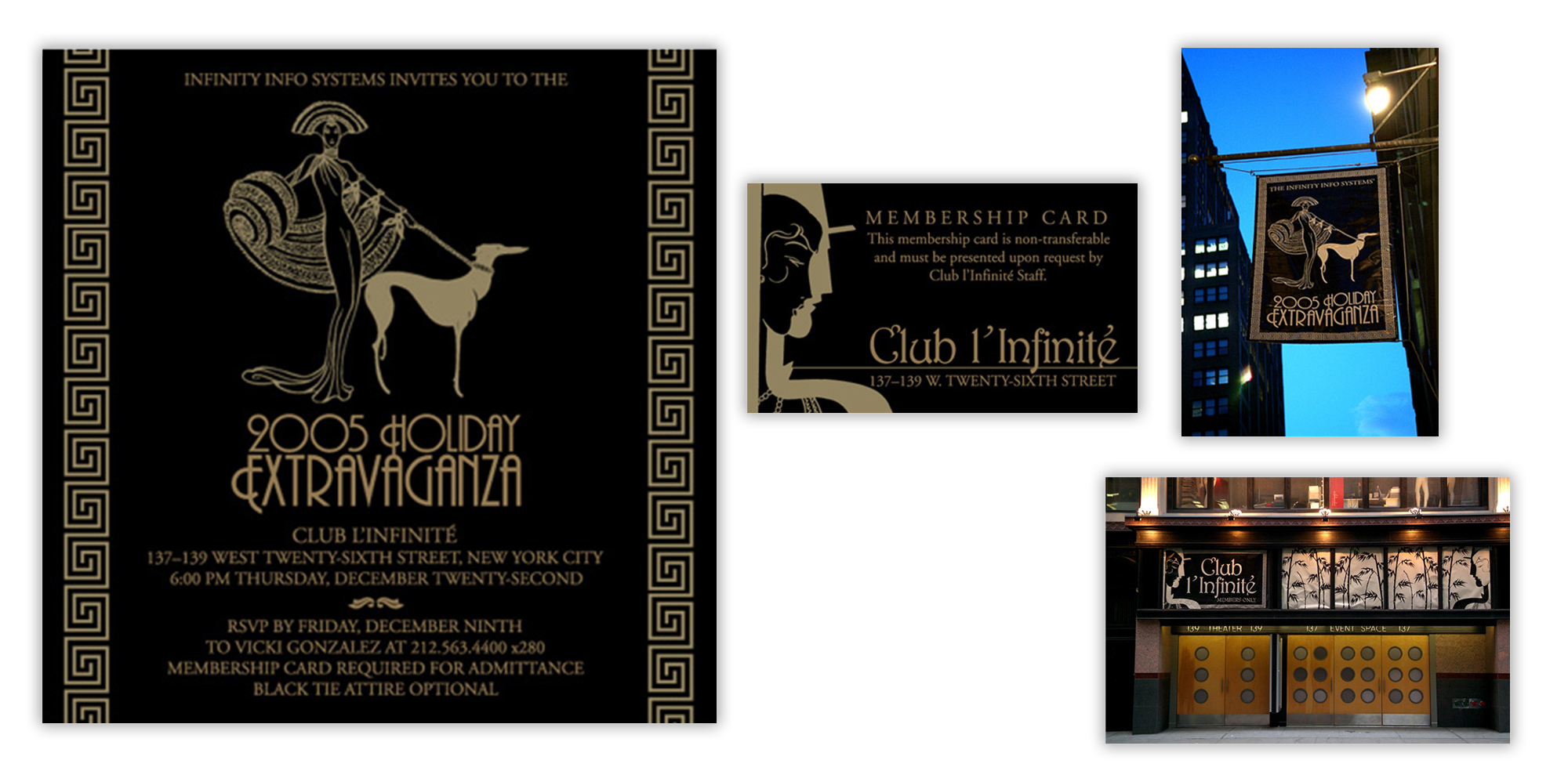 CLIENT
various
ABOUT THE PROJECT
2005 had a lot of challenging and creative projects. Check out the gallery of some of my favorite designs from that year.
Print Design
Branding
Logo Design
Art Direction
Event Signage